Today's review is dedicated to the special watch – Seiko Presage SPB113J1. On the first sight it might look way too simple, but there is small secret behind it. We got a chance to play with one of these beautiful watches and now ready to share our impressions.
Here you can read about another watch from the same brand.
Like our Facebook page so you won't miss new reviews.
Watch can be ordered on Helveti webshop by clicking here.
Burned Metal
When I saw first photos I thought this dial was made of porcelain again. Well, who would guess we get here enamel dial with melting finish which adds its special features to the surface. Rikimu Watanabe is famous for his Riki Steel Clock and now we get a chance to have great design on the wrist. There are no two identical dials due to manufacturing technology and such feature might be a great thing for those who seek something truly unique.
I would say photos don't do the justice, maybe video, but still it is better to check this watch in person. "Clean" design might look to simple on official photos, but it actually makes easier to focus on the pure white dial. Note that various writings are also reduced to the minimum. I wish there would be only Seiko logo though. 😀
Hands finished in classic styling what nicely combines together with white dial. Note also small date window at 3″ mark. There are no other complications, only the necessary minimum. I like how date indicator sits flush and doesn't break whole composition.
Case
If you check official photos it is easy to be confuse into thinking this watch comes with matte polished case. Well, this is not true and edges feature mirror-like polishing. It looks in place here, but certainly requires extra care while wearing such timepiece. Case size equals to 39.9 mm so it should be easy to wear on your wrist.
Both sides of the case are covered with sapphire glass. Water protection is fixed at 100 m, what is quite typical for Seiko Presage watches. Note absence of any special engravings on the rear cover – the is no numbering or designer's name.
Crown is not big as it might look on the photos. It is easy to operate and has two positions. This part also features engraved "S" so that you won't forget about watch brand you wear on the wrist.
Inside you will find automatic 6R35 movement. Whole calibre can be appreciated through the clear rear cover. Power reserve equals to 70 hours what should be more than enough for everyday use.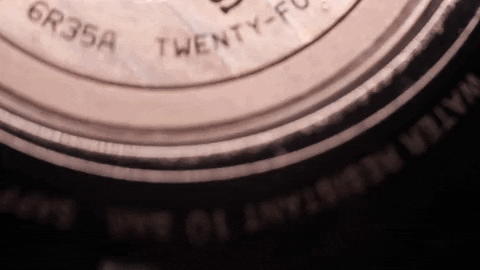 Strap
Official press-release claims that watch comes with horse-leather (!!!) strap. Well, I am not sure if this is true, but this option sits nicely on the wrist and looks great with simple dial design.
Thanks to this you can also use different leather straps and they would look in place. Who knows, maybe even milanese loop would be great too. 🙂
Seiko Presage SPB113J1 – Price
I have to note there is no clear word on how limited this edition will be. Let's call it special edition instead because there is no numeration anywhere. Price is set at 1500 USD what places it in highly competitive niche. This is still not a Grand Seiko territory, but some would have to think several times before hitting a button.
In my opinion Seiko Presage SPB113J1 might be a great pick for those who would like to get "true Japanese thing" in their collection. Some are tired from all these divers around and new Presage might be a great choice to wear something different. Simple and elegant design makes it suitable for almost every outfit. I definitely recommend to check SPB113J1 if you are ready to spend more than 1k on Seiko. 🙂