Some people say that there are watches and then there are Zenith watches. Well, I guess it's a good sign of how famous Swiss company is. Today it's one of the biggest titans on the market, and only few can be compared. Company produces more than 40 movements, everything developed in its own labs. Today's article covers new Zenith Defy Lab, which should bring its maker to new heights. Fresh model reimagines classic Zenith movement and brings new functions to it. Let's check it closer.
By the way, here you can read review with another Zenith watch.
Don't forget to like our Facebook page, so that you can get fresh articles on time.
Stone?!
First of all eye stops on the case of this new watch. Well, we all know that the most interesting part is inside, but let's take a look at what hides and protects movement. Zenith Defy Lab makes simple case worth astonishment because you won't see the same material any where else. Just to tease you – this new development is 2.7 lighter than titanium, 1.7 lighter than aluminium, and even carbon fiber is 10% heavier! As if it is not enough, new material provides the same strength, so it should decently protect precious contents. I doubt that future owners will try to test their watches' durability, but those are impressive specifications, right?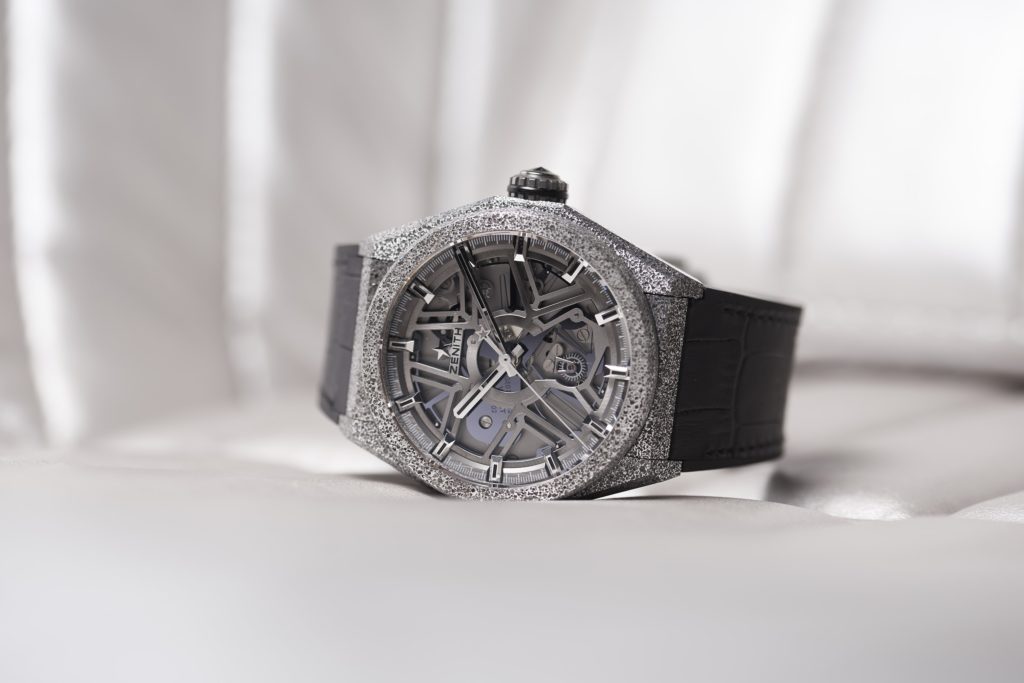 New material is named as Aeronith. Name obviously hints on Zenith aviation connection and sounds unusual. It is based on ALU 6082, which is famous for its corrosion resistance. Manufacturing process is not simple, to say the least, and therefore deserves its separate explanation. I hope we will write about it in the separate article. The only thing to mention – aluminium is transformed into foam-like material (!) and molded together with special polymer. No worries, it's antiallergic and should be UV-resistant as well. Now, who wants to say that it's simple to make watch case???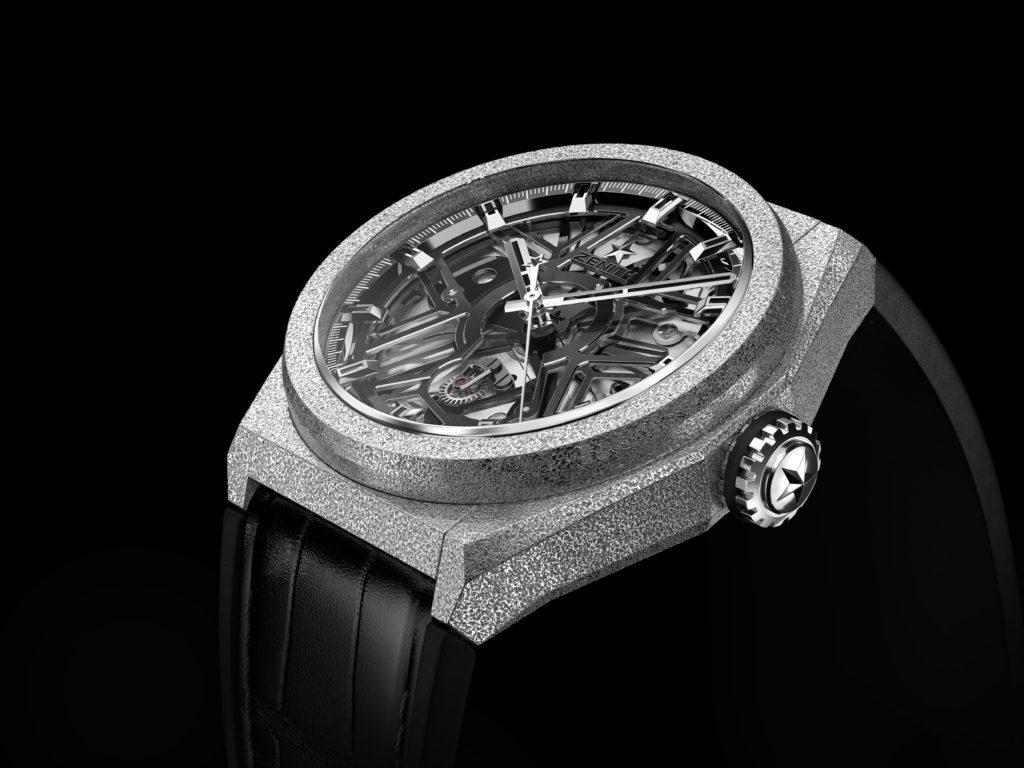 Overall appearance is calm, and that's quite surprising to see in such watch. Design doesn't feature any precious metals or stones, and I think that it should be also considered as an advantage. The most precious thing here is the movement, and therefore Zenith decided not to add extra distracting things. By the way, buckle is made out of titanium, so here we can see two obvious spots for next series. First – addition of precious stones and materials, second – upgrade of the strap to feature Aeronith. I guess whole Aeronith combo should be almost weightless on your hand.
Overtaking Competition
Zenith Defy Lab features the most interesting thing inside – it is new movement which makes it truly special. I am happy that watchmaker decided to do transparent front and rear parts, because such beauty should be appreciated every minute. As I said in the beginning, Zenith is famous for its movements, but now company decided to outdo itself and improve construction.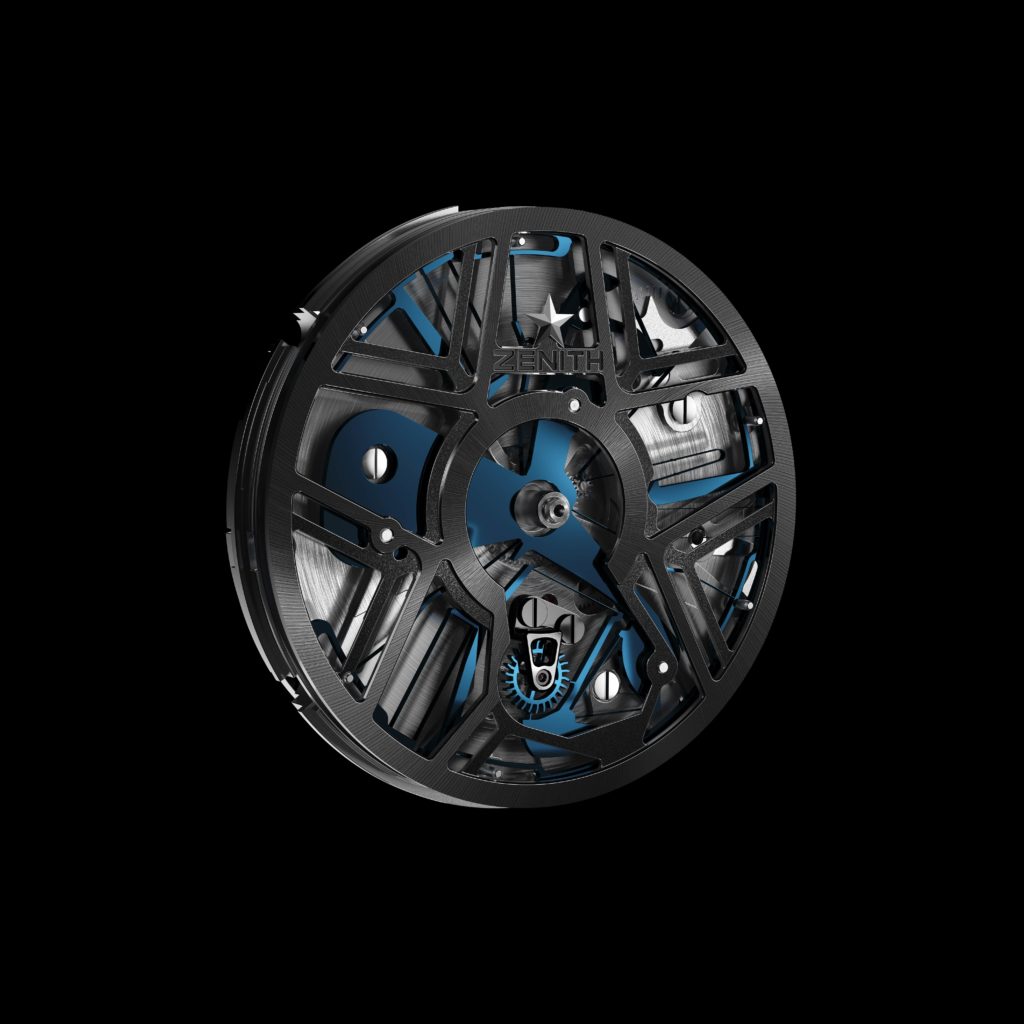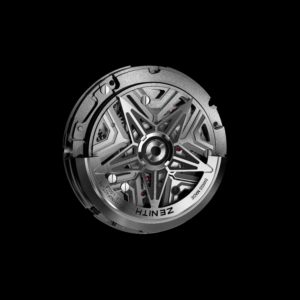 Important part – oscillator is made out of monocrystalline silicone with layer of silicon oxide. Quite complex word, right? 🙂 Well what you should remember about this part – its thickness, which is less than human hair. If you are still not impressed, keep in mind that such part removes any necessity to oil parts, eliminates any friction and wear. Those things are quite important in mechanical watch and now Zenith Defy Lab makes them unnecessary to think about.
Certified by Default
New watch is also one of the few in the world, which are certified by three standard. First, viper head hints on certification by Besançon Observatory on behalf of the International Bureau of Weights and Measures. ISO-3159 also applies to Zenith Defy Lab, here newcomer manages to be twice better and have variations of 0.3 seconds per day. Do I have to remind that usual number to get certified is equal to 0.6? Magnetic requirements ISO-764 are also met with help of the new material. Moreover, watchmaker didn't have to add any inner casing, what is usually used for this purpose.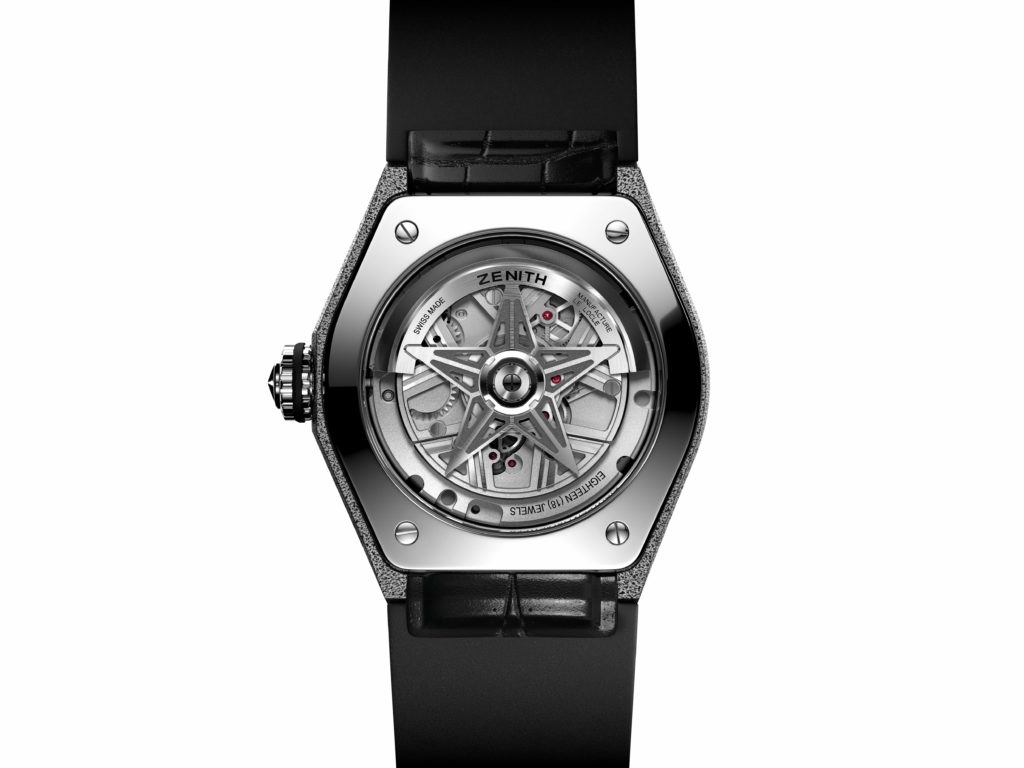 Zenith Defy Lab – When and Where?
Well, now we can move to sad part. Don't even ask questions above, because you won't be able to get the new model. Zenith Defy Lab should be released in limited amount – 10 pieces. Guess what? All those watches are sold already, and their owners just have to be the happiest people on the world. Just like that wasn't enough, watchmaker also added several "bonuses" for future owners. Each watch should be packed into special box. Inside owner will find invitation to presentation event. Buyer should be also able to have personal trip to Zenith manufacture. To conclude all these things, 10 owners will drink 19th century sweet white wine. Well, quite a way to celebrate purchase of the new watch. 😀